Exhibition at Ton Duc Thang University
---
Exhibition of Vietnamese teaching activities f or foreigners and cultural exchanges at Ton Duc Thang University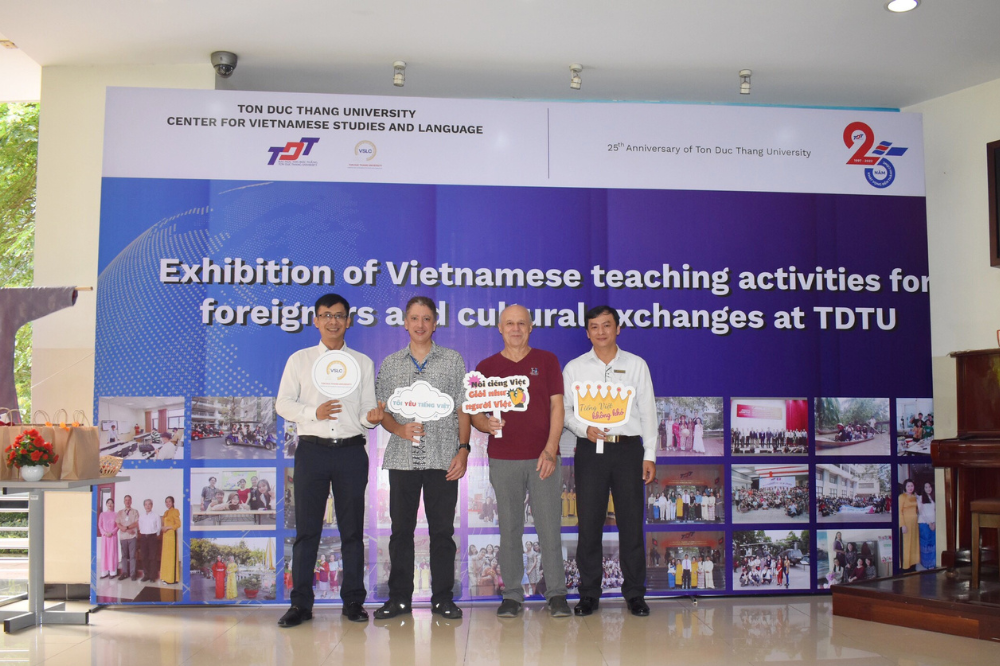 On September 21th, 2022, the Center for Vietnamese Studies and Vietnamese for Foreigners held an "Exhibition of Vietnamese teaching activities f or foreigners and cultural exchanges". This program is part of a series of events to celebrate the 25th anniversary of Ton Duc Thang University, to promote and introduce Vietnamese language and culture. This event is also an opportunity for international students to have the opportunity to interact with Vietnamese students who are studying at Ton Duc Thang University.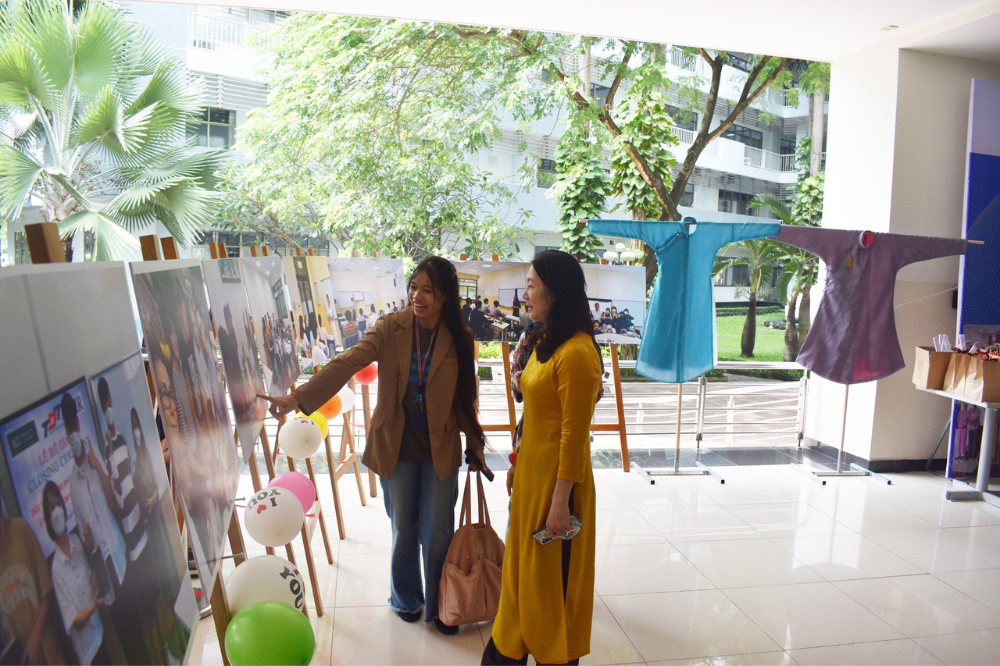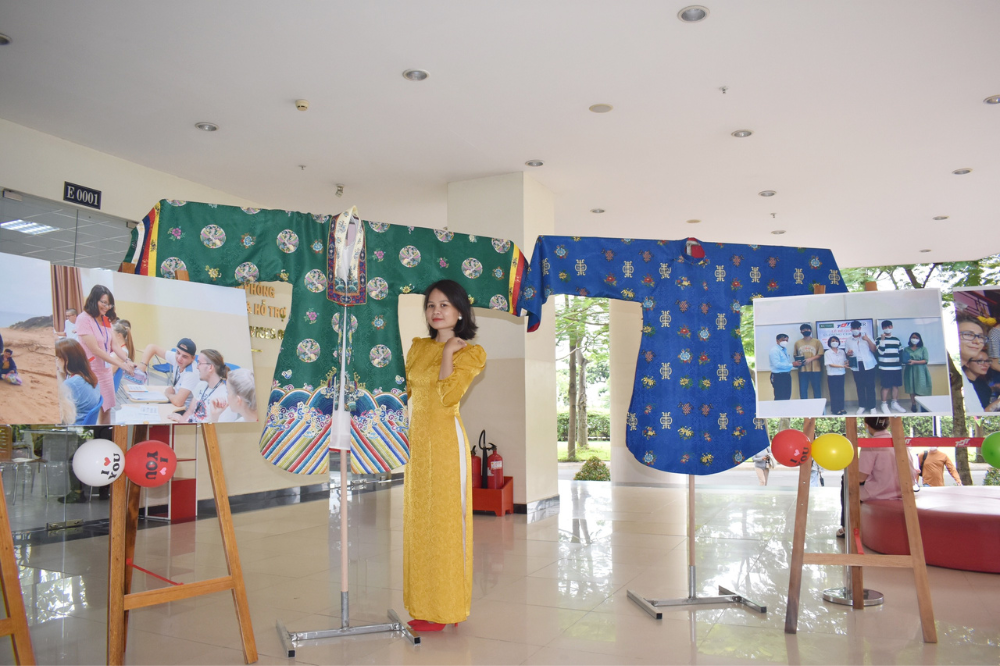 The exhibition displayed about 30 photos of Vietnamese language teaching and learning activities in class, cooking classes and field trips to famous places in Vietnam.
This event also featured musical performances from the Center's Lecturers, international students, and ended with a try on Vietnamese traditional costumes such as: Áo Ngũ Thân, Áo Nhật Bình, Vietnamese Áo dài.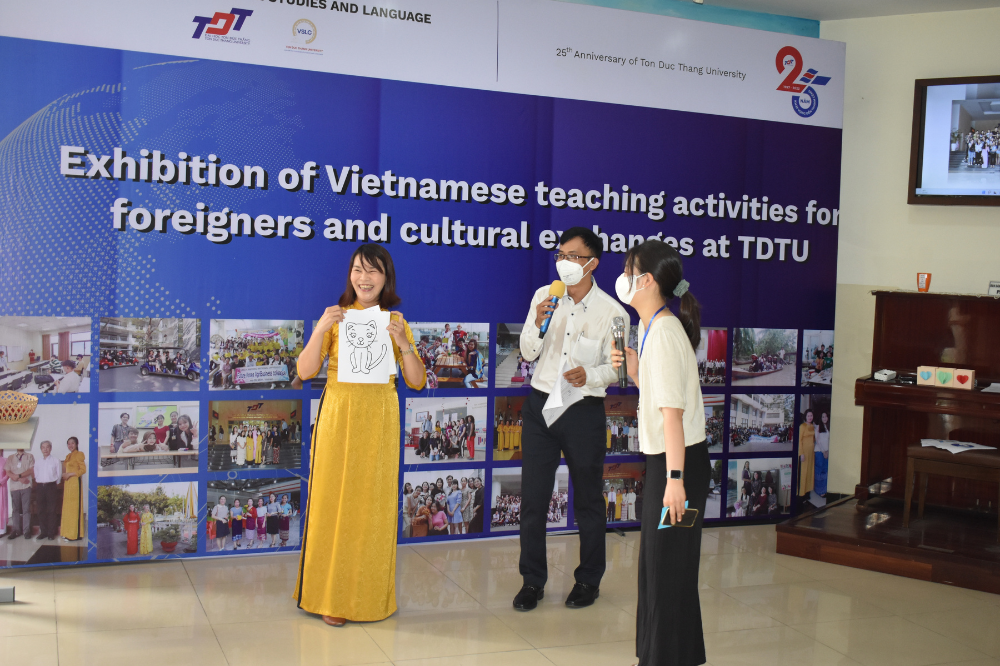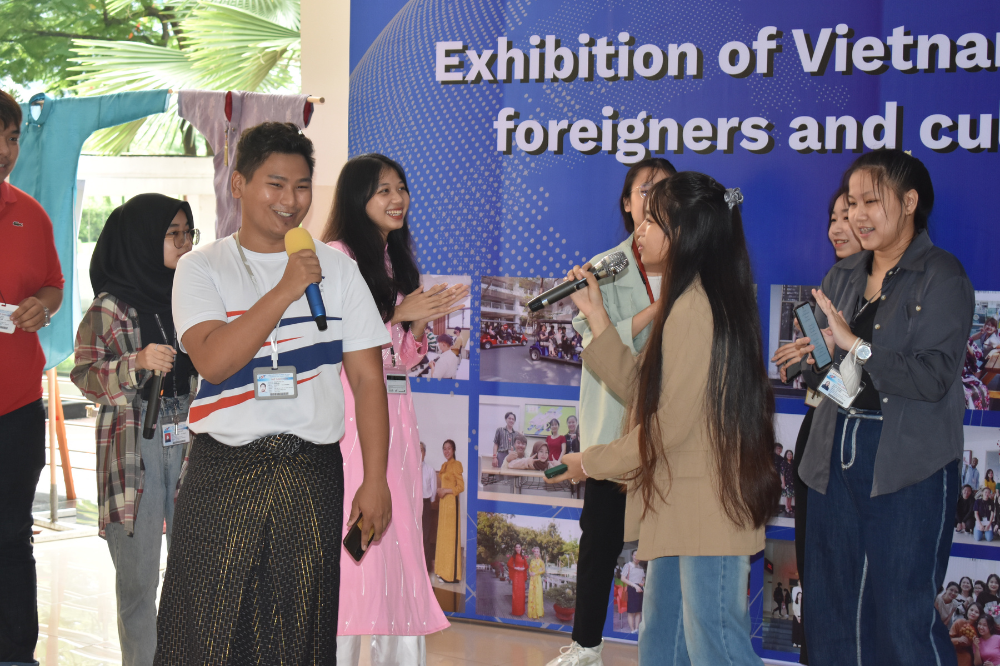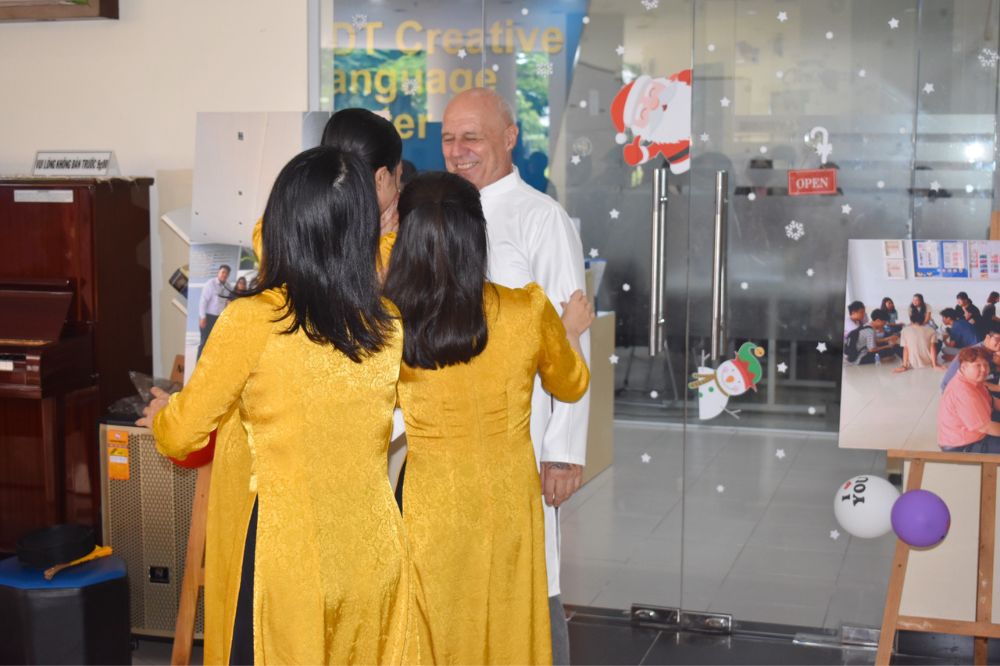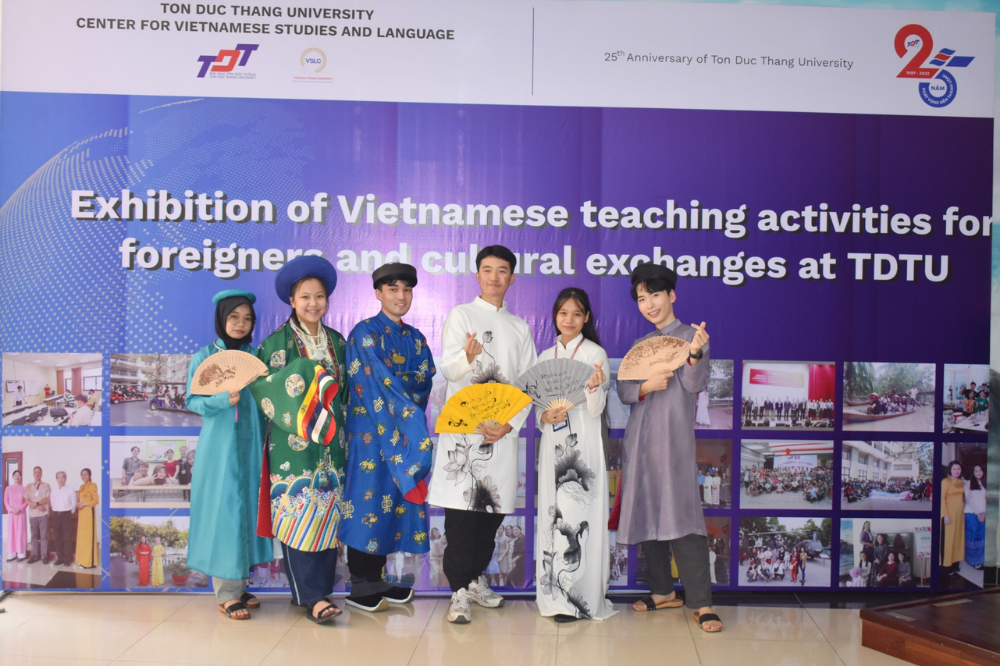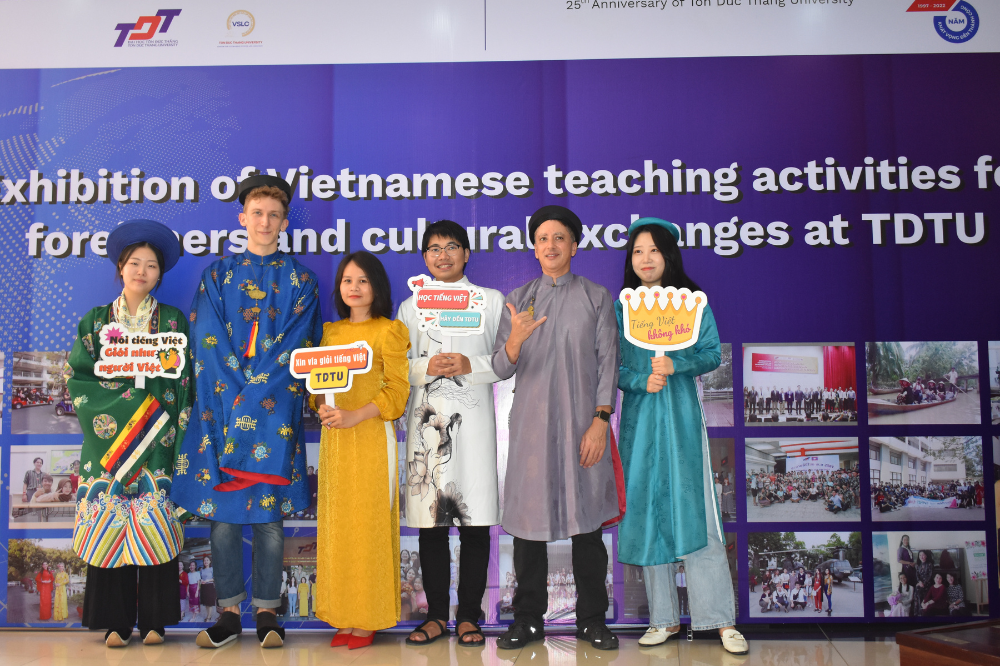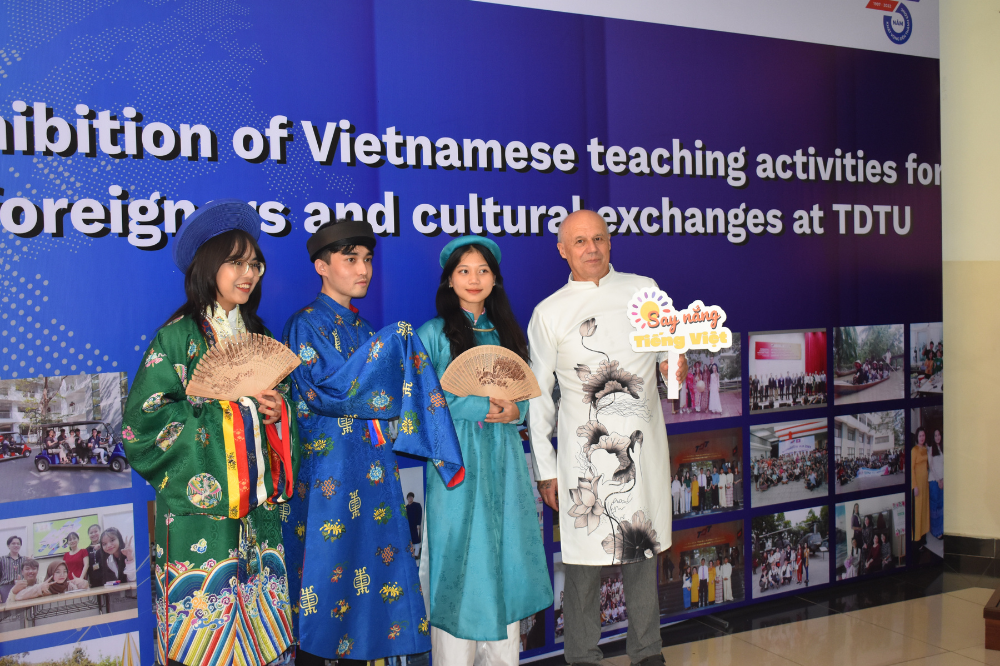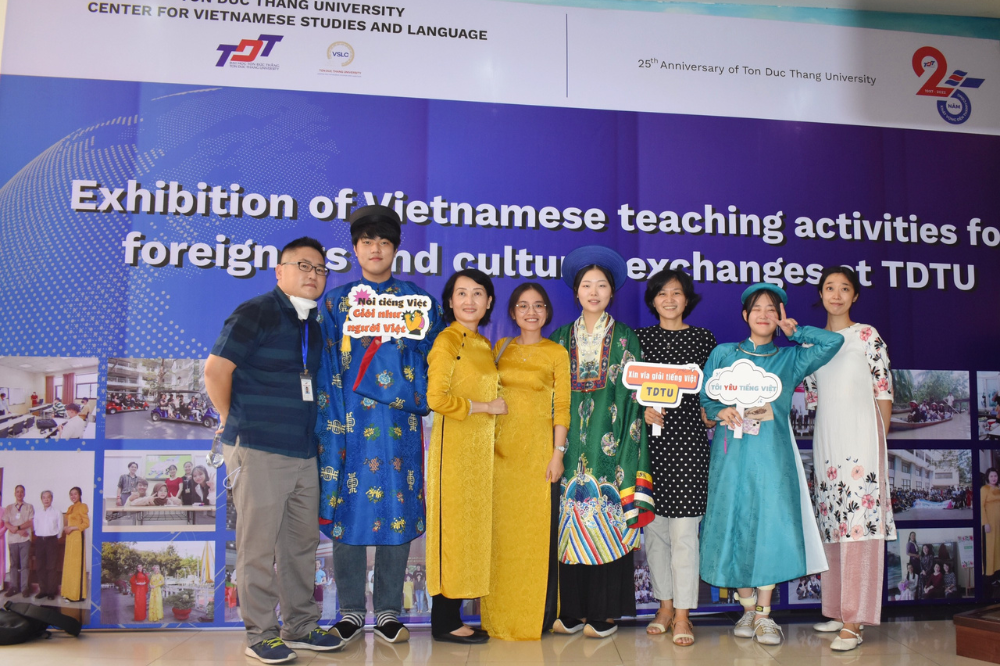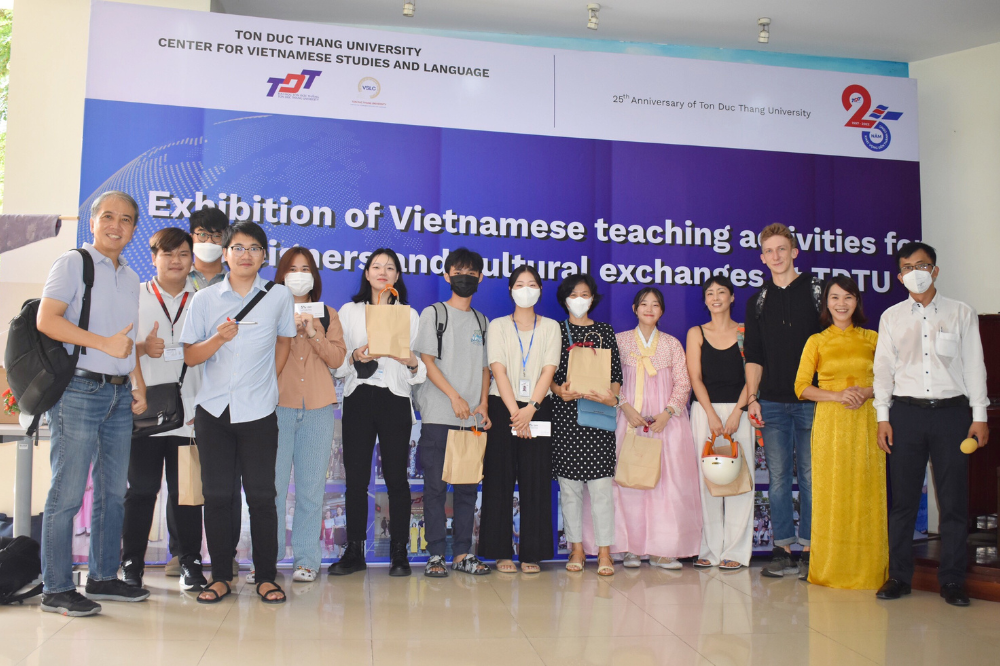 The program ended with a lot of fun, and a lot of possitive feedback. Sincere thanks to the Leaders, Lectuters and all students for their enthusiastic support and participation, so that the program can take place smoothly.