Vietnamese language club - 3rd time
The 3rd meeting of the Vietnamese Language Club for Foreigners was held on Saturday afternoon, November 27, at the room no. 605 of the 'Open Mind' building in Ton Duc Thang University.

The main purpose of the meeting is to practice the listening and speaking skills in Vietnamese.

Here are some photos of the meeting: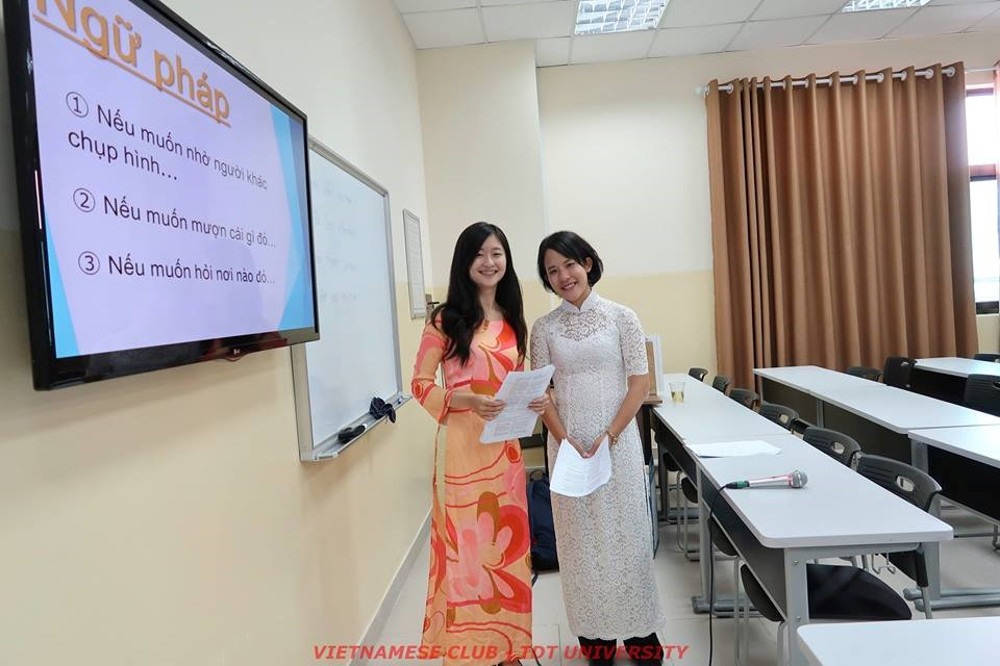 Two beautiful, graceful Japanese female students in Vietnamese 'Ao dai'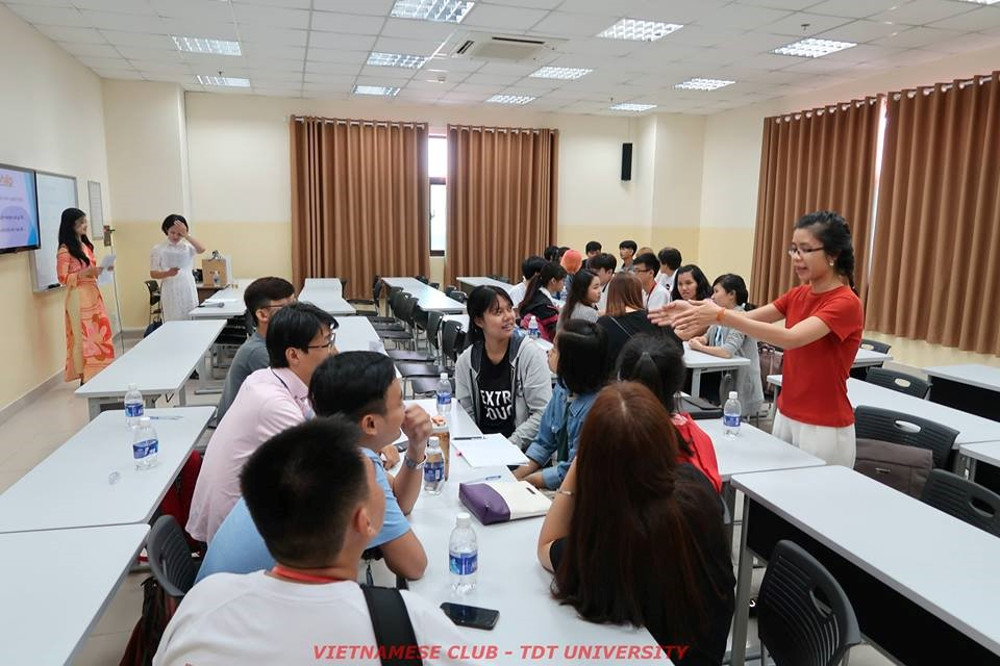 Teachers are guiding students to work in groups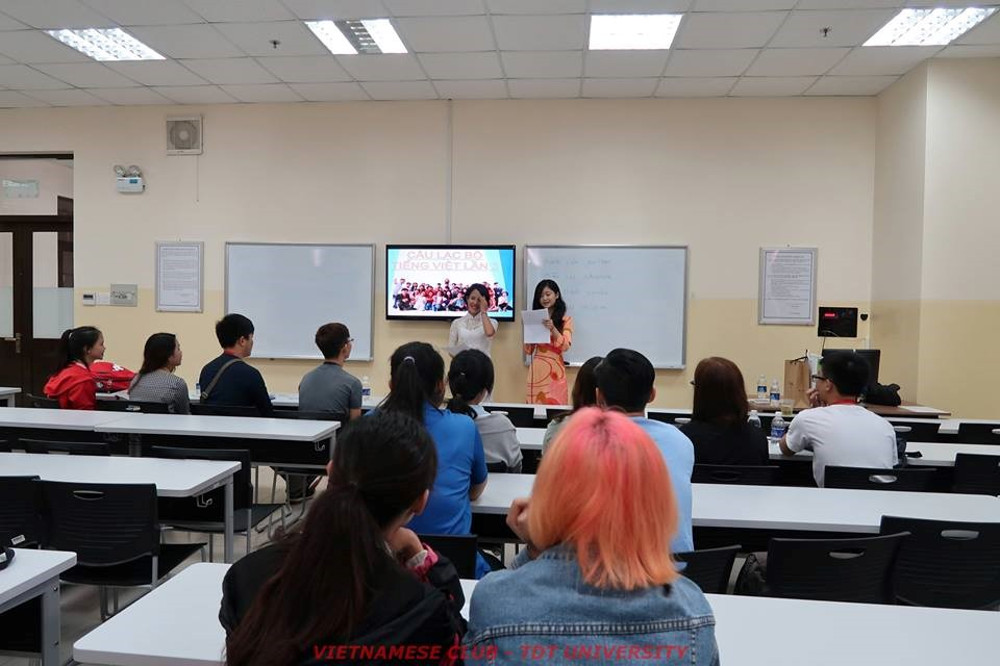 MCs (the hostesses) are introducing the agenda of the meeting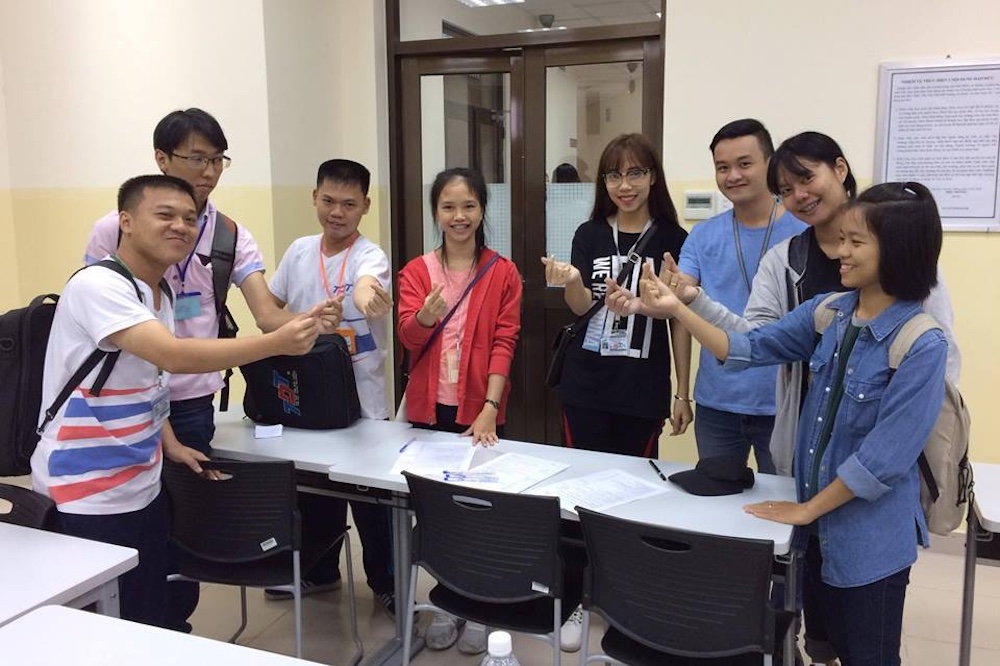 Group 2 lively discusses the content of the game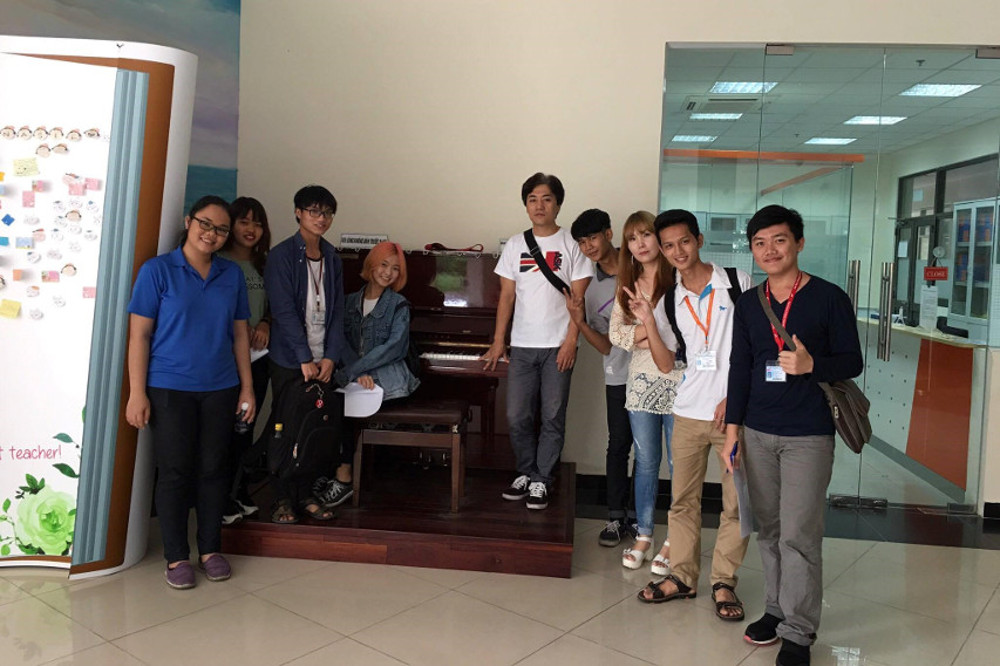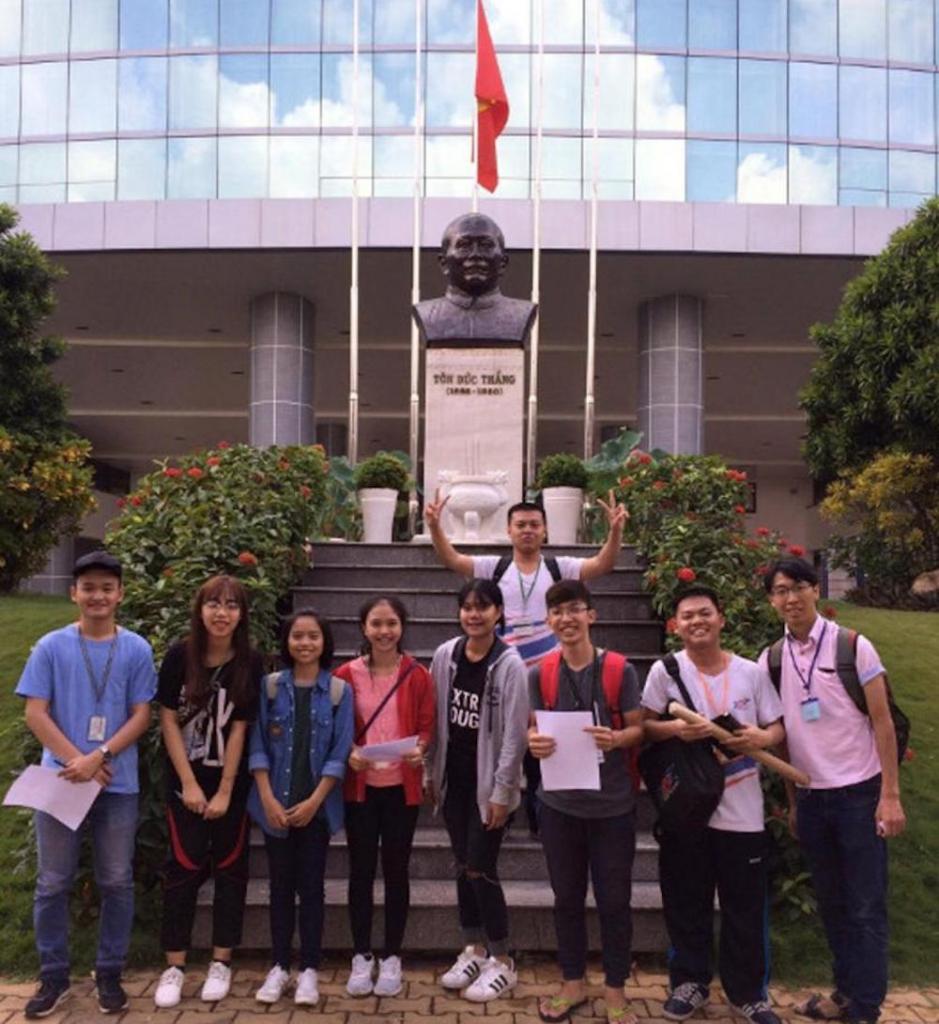 Your task: "In front of the bronze statue of Ton Duc Thang, have students take pictures for you!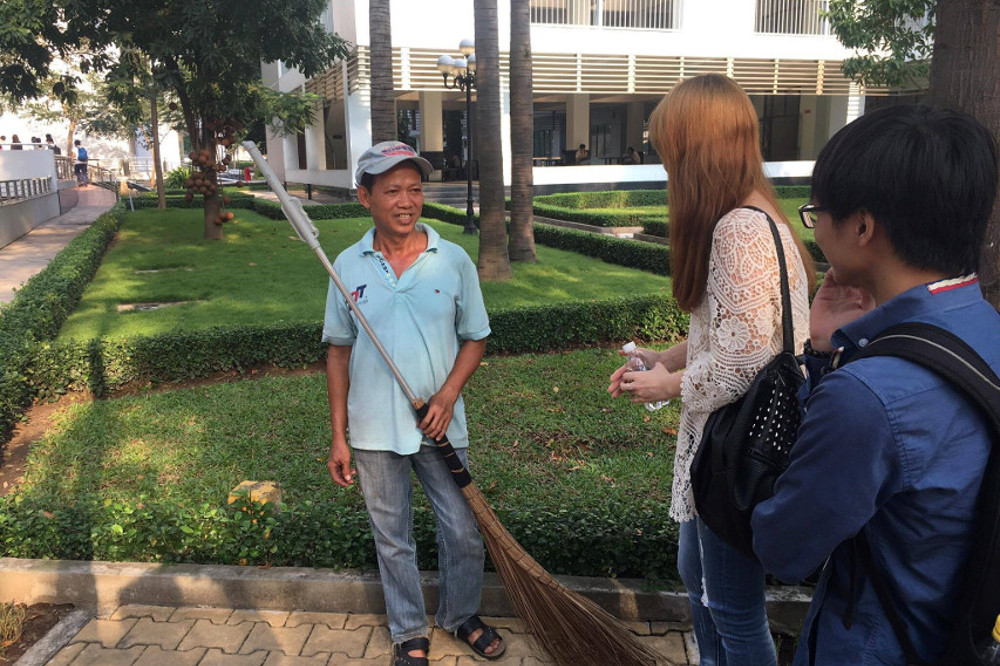 "Thank you for helping us clean up our campus every day!"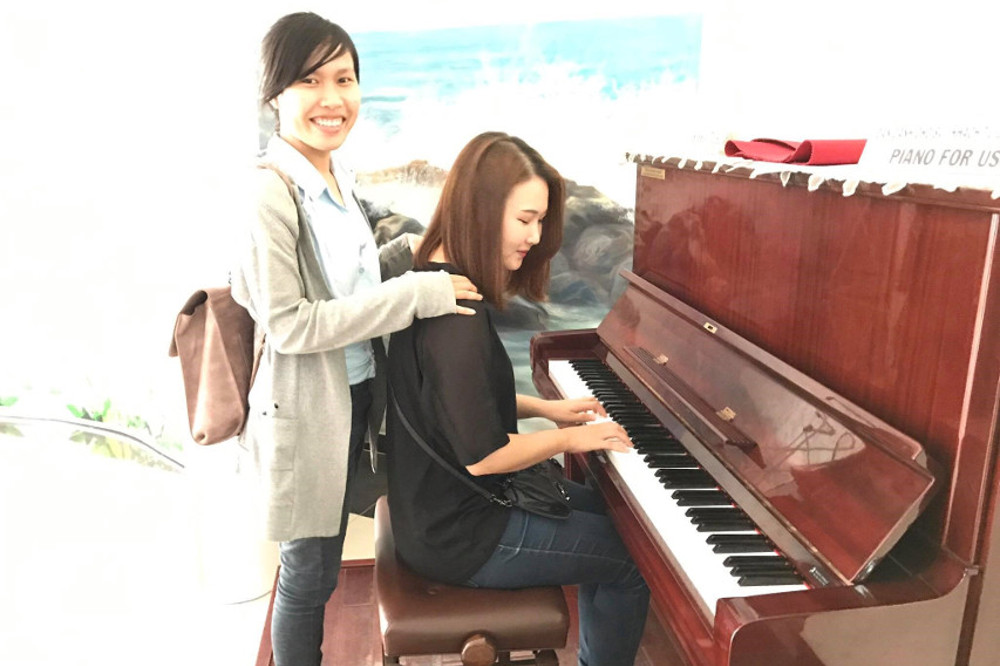 Picture of a Korean student peforming in the contest "Play a song you like."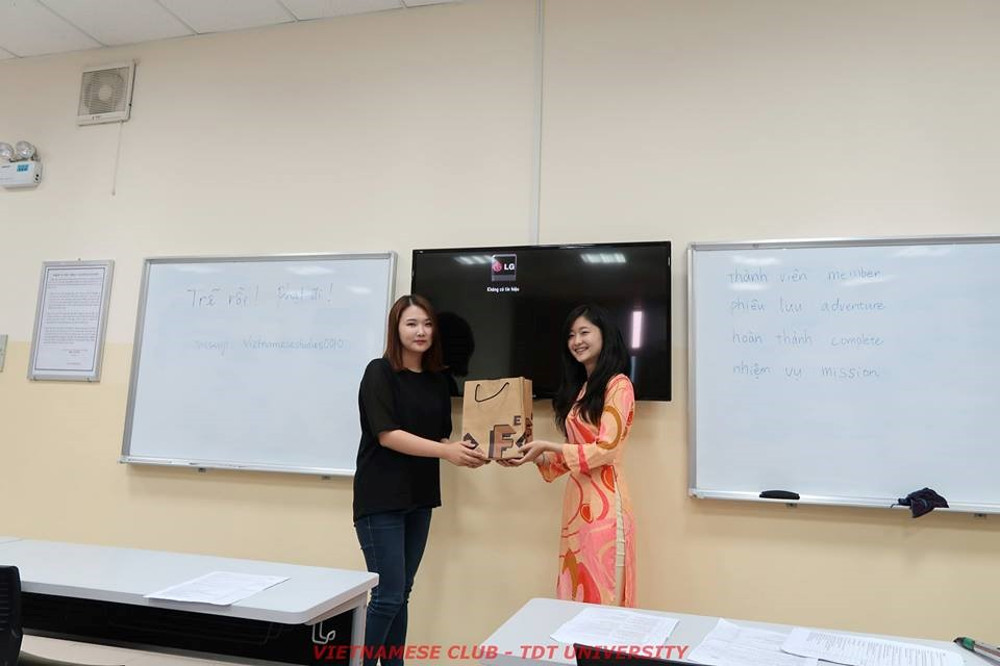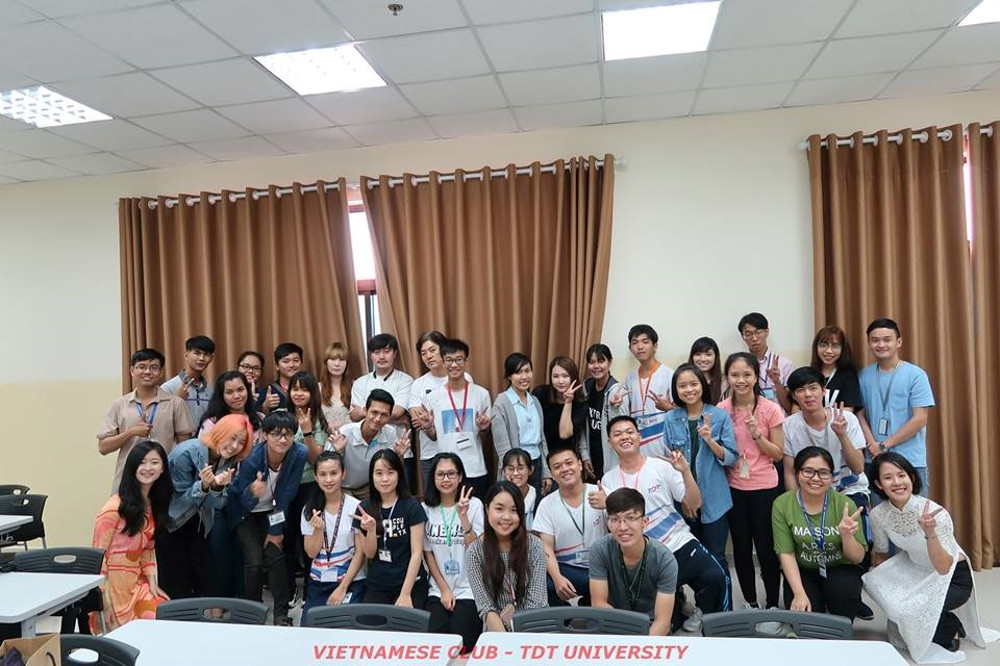 Because we are the winners!