One-week study program at Ton Duc Thang University of students from Shizuoka University
For the first time, a group of 6 students from Shizuoka University - Japan came to the Center for Vietnamese Studies and Language, Ton Duc Thang University to learn Vietnamese language and learn about the culture and life in Vietnam.
Although it was only a week, from August 31st to September 6th, 2018, Japanese students had a diverse and exciting program.
On the first day, the Japanese students met and exchanged information about their culture with students from Korea, Thailand and Vietnam who were studying at Ton Duc Thang University through a science meeting with the topic of Mutual understanding and cultural exchange. The event was exciting, fun and intimate.
Over the next three days, they learned basic Vietnamese language such as greetings, introducing themselves, names of popular dishes of Vietnam, how to communicate when shopping, etc.
The most interesting activity for Shizuoka students was to visit and experience the life of Vietnamese people, taking place in the last three days of the program.
The first destination was the exhibition and the factory of Minh Long pottery in Binh Duong. Here, the students could choose a ceramic product and manually completed it to make a souvernir for themselves. Then, they visited Daiyu Steel Co., Ltd. factory in Di An, Binh Duong, a Japanese factory that was established and operated in 2014. They had a very interesting meeting with the general manager of the company, Mr. Hiroyuki Inoue. He not only told them about his experience of investing and developing the factory, but also about his daily life when he came to Vietnam.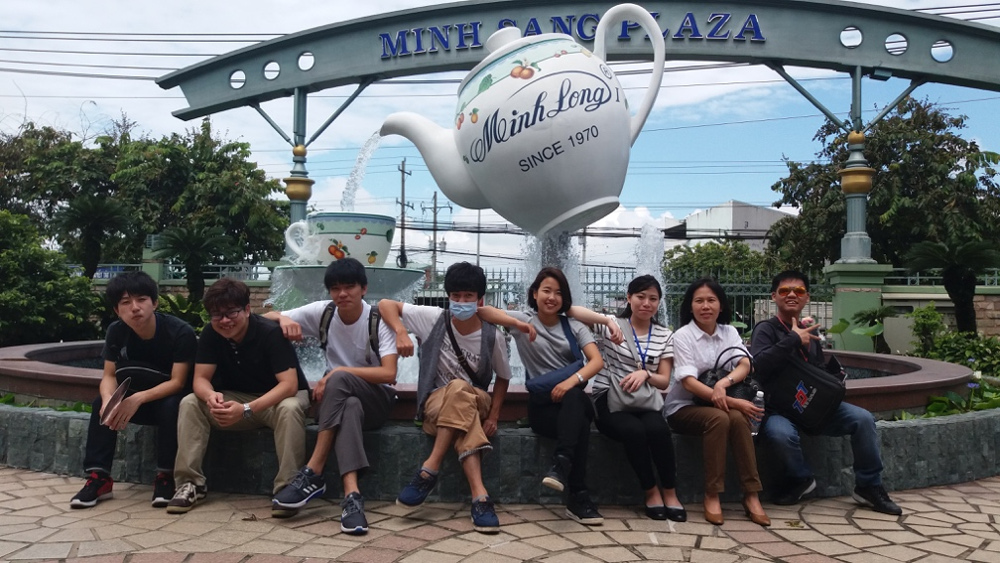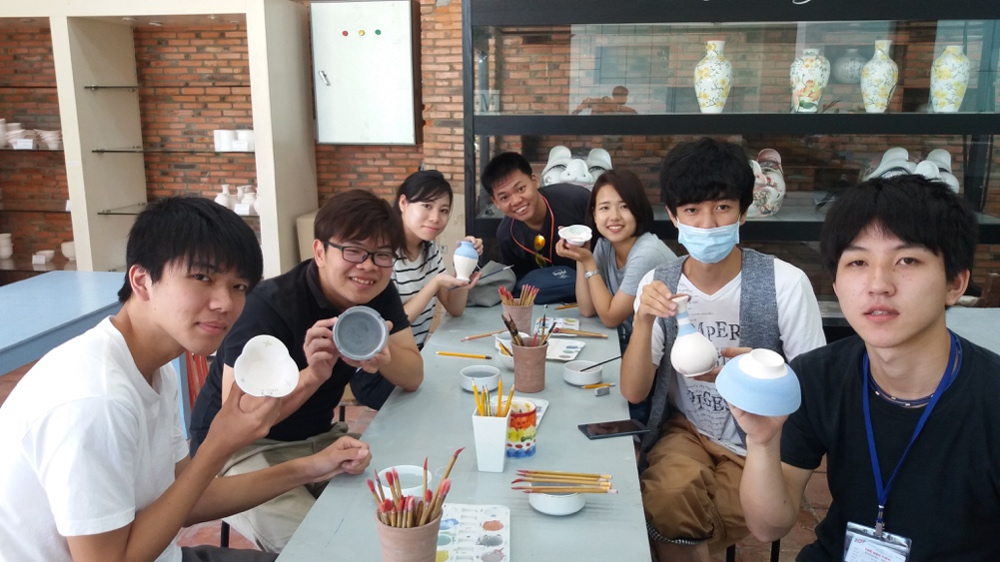 The next and also the last experience of the group was the two-day Mekong tour in Ben Tre. On the first day, the students visited the factory processing and exporting coconut products of Betrimex Co., Giong Trom, Ben Tre. After visiting the factory's modern production line, they enjoyed the coconut drinks at the company and decided to bring these fresh drinks back to Japan as gifts for their families. In the same evening, once again the students enjoyed learning, hand-making and tasting the delicious Vietnamese pancakes. In the next morning, the group rode the bikes to the farmers' cucumber farms. At the field, they were told about how to plant cucumber and was excited to go the field to pick the cucumbers. While their hands were still wet, the students once again enjoyed the fresh sweet coconut that was just picked down from the trees. The students just sang while cycling on the roads of the village back to the houses with an excited feeling.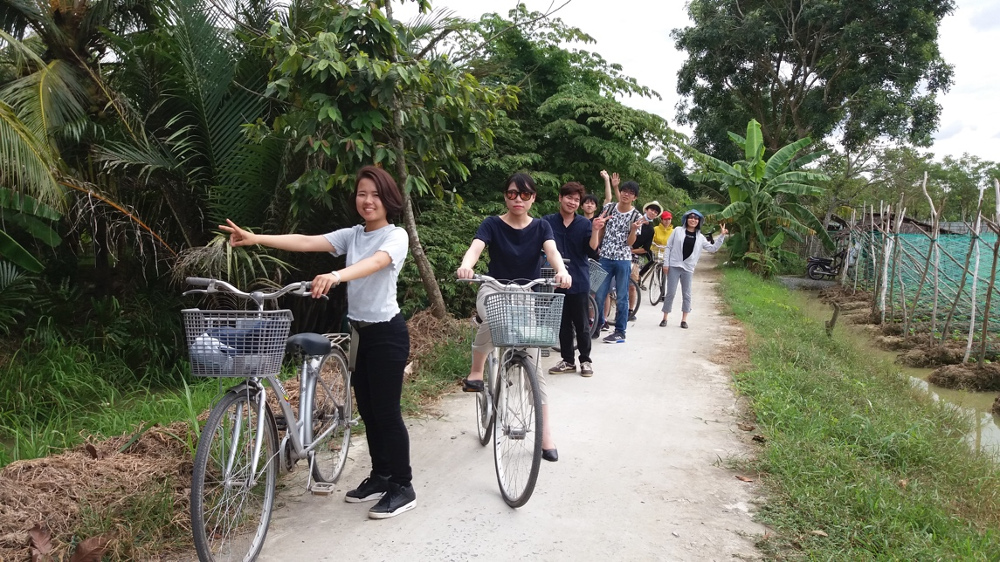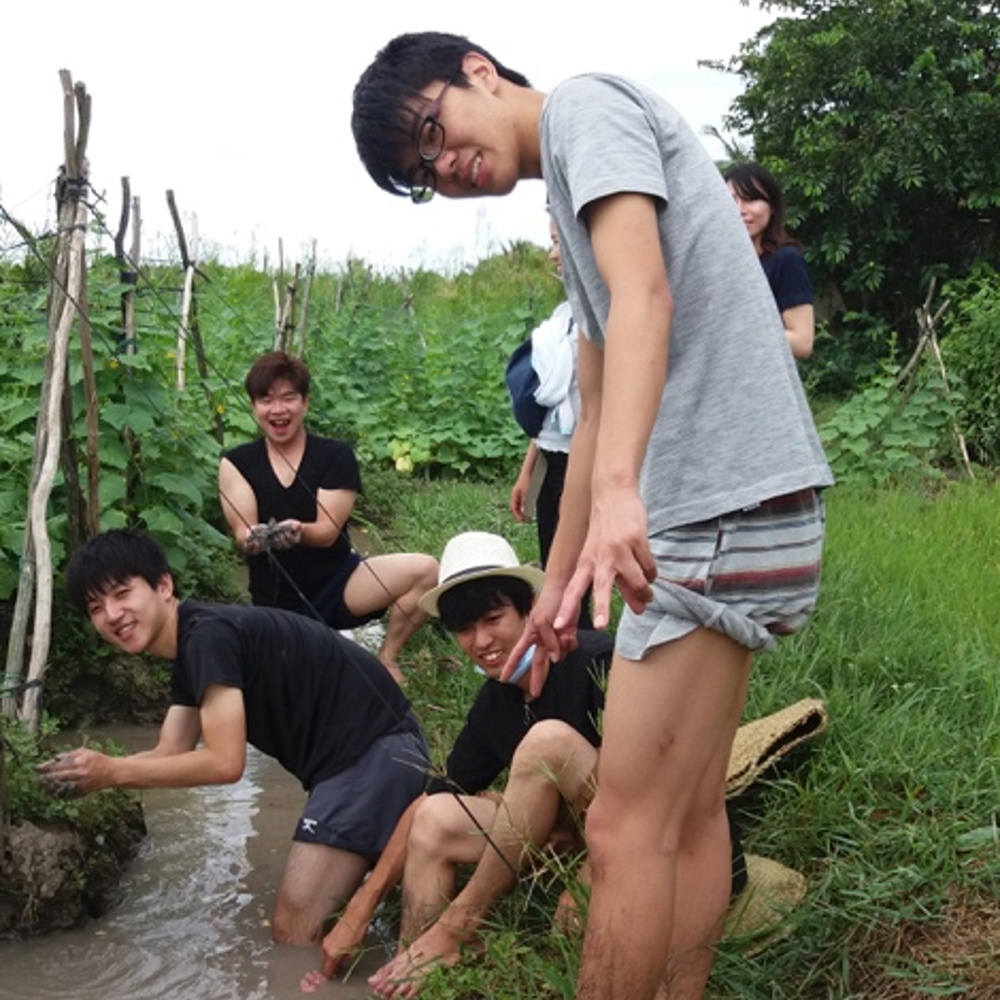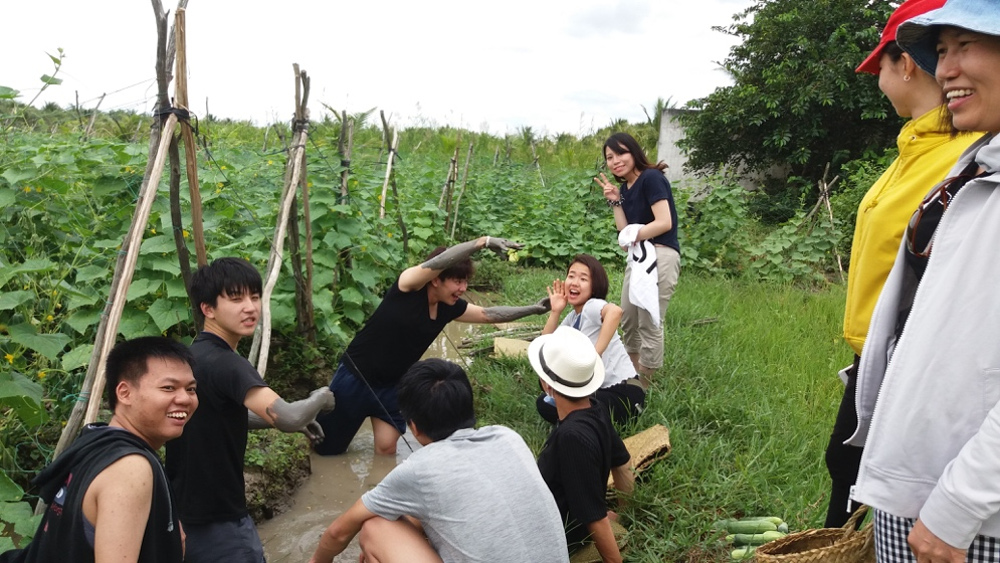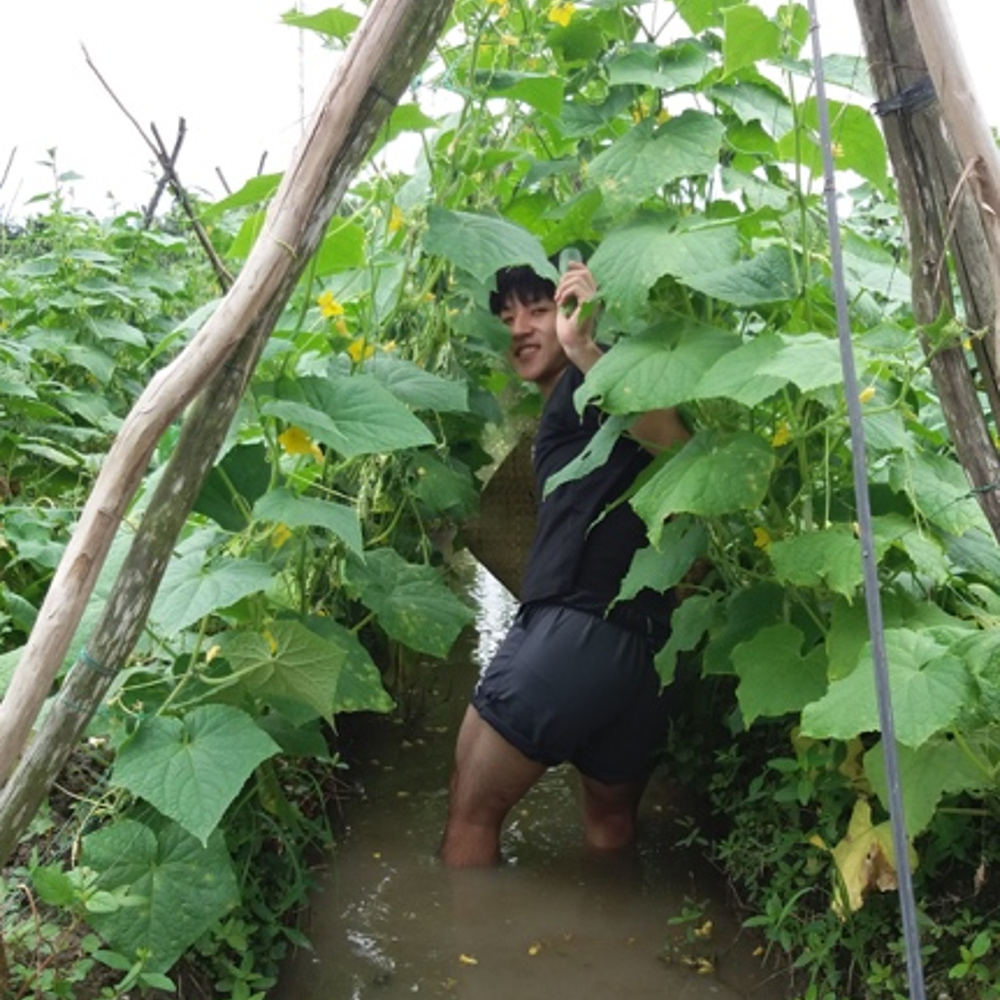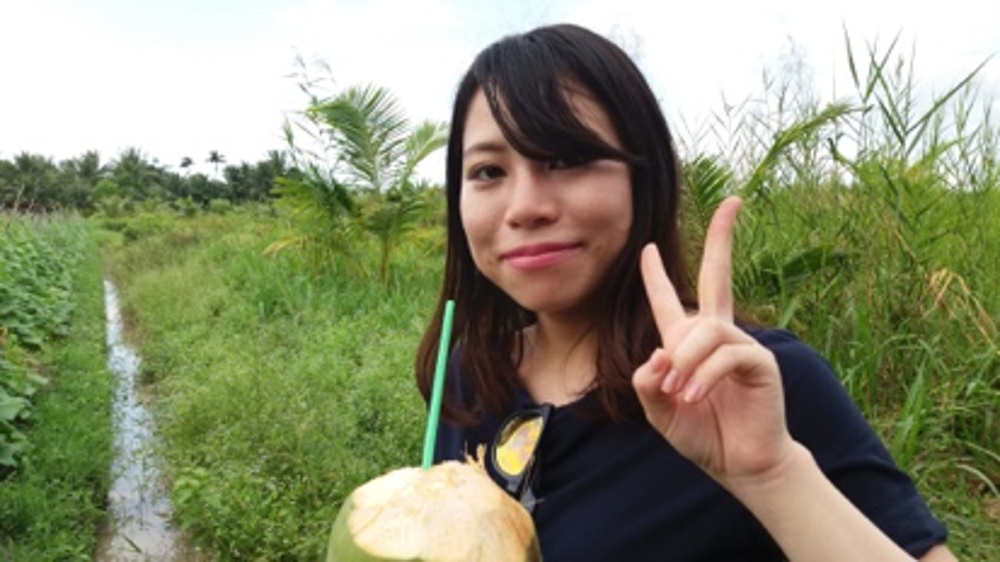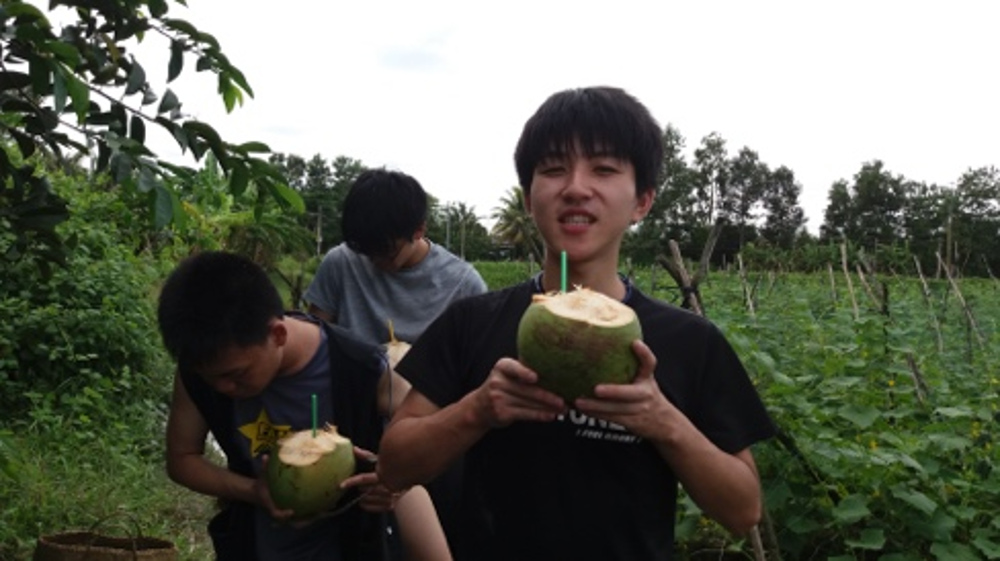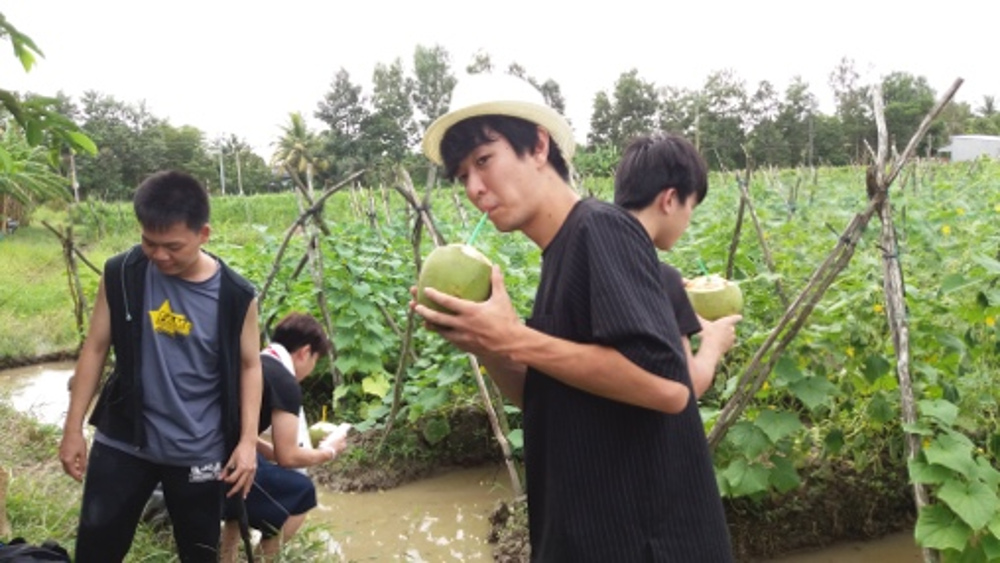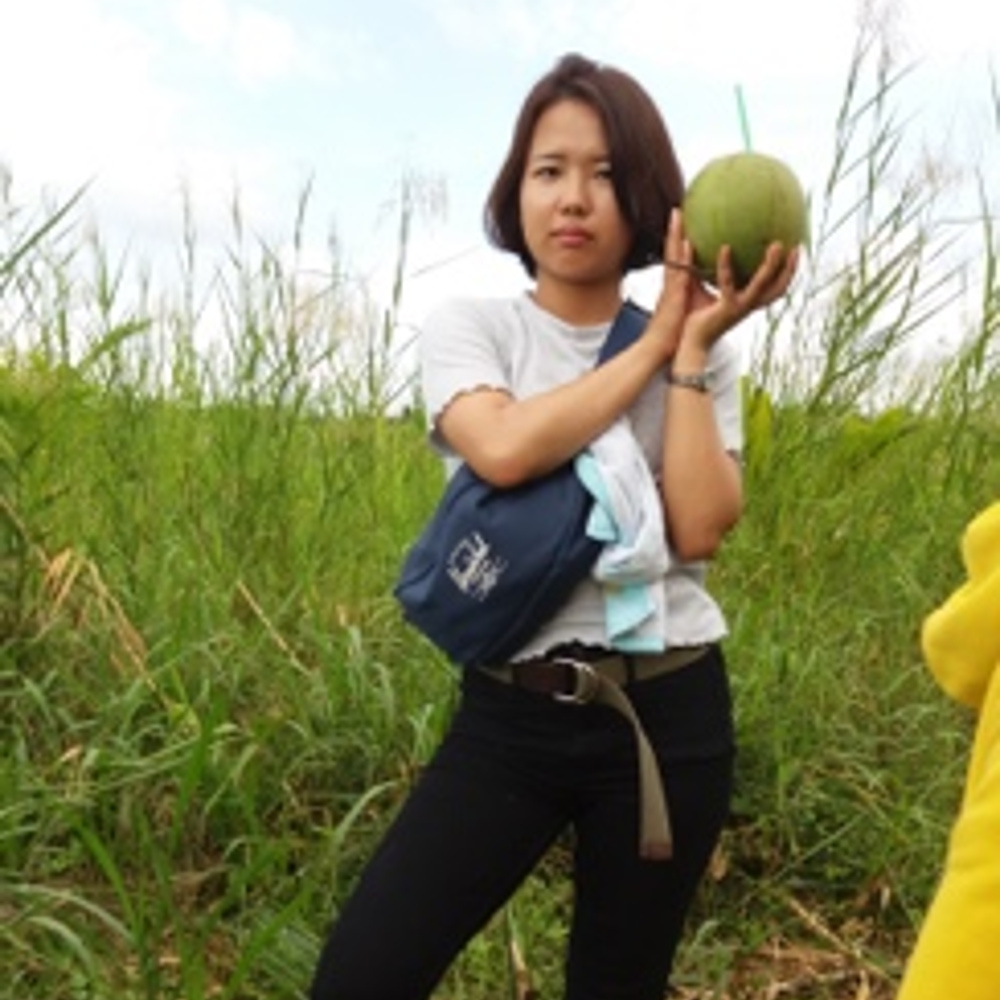 Ending the trip to the Mekong Delta also came to an end of a week of experience in Vietnam, the Japanese students expressed their feelings and thoughts through the following words in the guestbook:
"I recognize how comfortable the life (in Japan) is when exploring other cultures. I want to continue to learn the cultures of other countries and work more actively. I like Vietnam!" (Tanizawa)
"I love this program! I learned Vietnamese language, enjoyed the food, went sightseeing and met great people!" (Kaho)
"I have never come to Vietnam and never thought I would come to Vietnam. Vietnamese people are very good and thanks to them, we have had great activities such as the trips to visit factories, exploring daily life and Vietnamese food. These are very interesting experiences." (Nanami)
"To be honest, at first I did not want to go to another country. But now I'm happy to knowabout  another culture, food and everything else. I will never forget this experience and the kindness of everyone. See you again" (Riku)
"It was my first time abroad, so I felt anxious and was afraid of getting into troubles, but Vietnamese teachers and students have helped me a lot. Although I stayed in Vietnam for a very short time but I learned many things and there are some changes in my thoughts. I will use these experiences to grow in the future. Thanks again! I like you and you. Thank you! See you again!" (Kake)